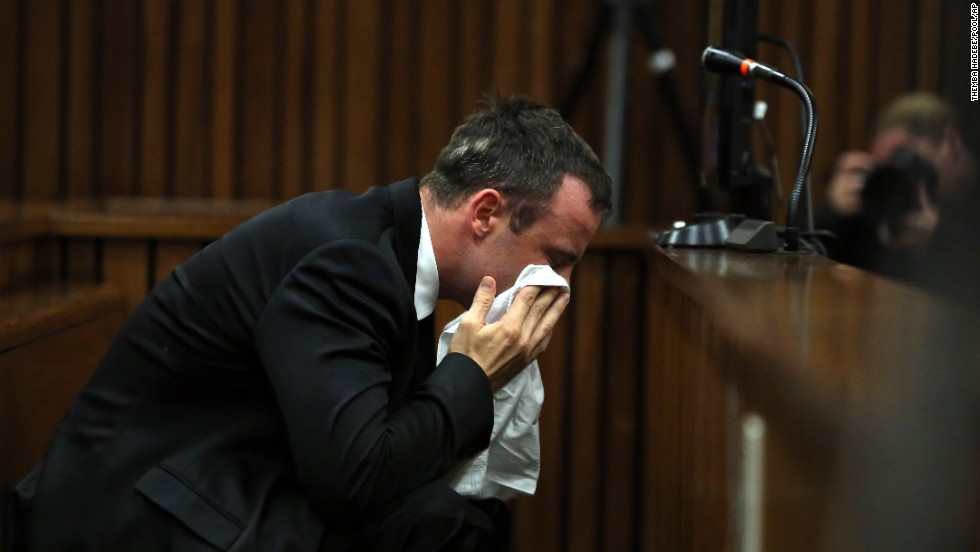 A South African parole board has approved a request to move Oscar Pistorius to house arrest from prison next Tuesday.
The former Olympic athlete has been in prison since October of 2014, when a judge sentenced him to five years for culpable homicide in the killing of his girlfriend, Reeva Steenkamp.
Pistorius shot Steenkamp, a model and law school graduate, on Valentine's Day 2013. He has said he mistook her for an intruder.
In a statement, the parole board at the Kgosi Mampuru II prison said Thursday it had approved his placement under correctional supervision for four years starting October 20.
"The parole board considered all submissions, including the offender's profile report, the directives of the Parole Review Board and the submission of the victim's family," the statement said.
"The Parole Board has also given the offender his correctional supervision conditions which include the directives of the Parole Review Board in respect of continued psychotherapy and prohibitions in line with the Fire Arms Control Act Section 103," it said.
A spokesman for the Department of Correctional Services said it was not planning to reveal further details on the conditions of Pistorius' release.